face mapping
A new approach to skin analysis. The face is divided into fourteen distinct zones and by using zone and face map as a guide the thereapist is able to conduct an inch-by inch analysis of the clients skin.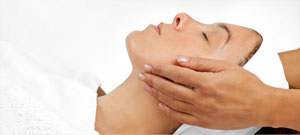 specialised facial £50
60 minutes (course of 6 for £250)
Medi-Bac facial
Fights breakouts and acne. This facial does not only help clear exisiting blemishes, but destroys bacteria, deep-cleans the follicles and regulates oil production to prevent futre breakouts.
Age Smart facial
Ideal for skin condition effected by premature ageing. This is a skin repairing facial with added vitamins to improve the skins elasticity, suppleness and texture.
Skin brightening / pigmentation facial
This treatment balances the uneven pigmentation from hormonal balance and UV exposure. This facial when combined with home care actually regulates pigmentation production on a cellular level, helping to balance the complexion.
Sensitised facial
This facial is highly recommended for dehydrated, delicate and hypersensitive skin. So if your skin looks stressed, red inflamed or itchy, then this incredible soothing and protecting treatment is for you.
facials
Dermalogica
the strongest skin treatment support system in the industry
Dermalogica products are hypo-allergenic, non-acnegenic and do not contain mineral oil, artificial colours, fragrances, irritating lanolin or S.D. alcohols.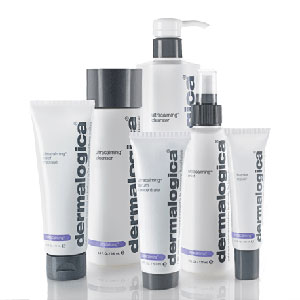 express facial £30
35 minutes
This complete facial restores your skin's healthy radiance in the minimum of time, with a perfect blend of deep cleansing, exfoliation, toning and moisturising with a smoothing face and neck massage which is certain to ease your mind and spirit.
deep cleanse facial £50
60 minutes
A revitalising treatment begins with a deep cleanse, followed by a gentle customised exfoliation to restore your skin's healthy radiance. The skin is then warmed gently by applying steam in order to allow easy extraction of any build up and congestion of debris.
The smoothing face, neck and shoulder massage that follows will stimulate blood circulation and revitalise the tissues, followed by a mask to condition the skin and completed with a conditioner and nourishing moisturiser.
All therapists supervising treatments are fully qualified and it is our aim to provide you with the most up to date and comprehensive service that beauty therapy can provide.
back deep cleanse £50
60 minutes
Cleans, detoxifies the back and relaxes the tense muscles.